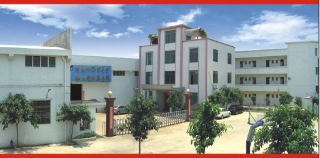 Foshan YINGYI Transmission Machinery Factory is an award-winning company that was established in 1988. During our more than 20 years of experience, we have been a leading company in our field, owning numerous patents and in possession of advanced technology for the manufacture of transmission parts.
As a modern company, we are a member of the China Speed Reducer and Variator Industrial Association.Since our establishment, we have insisted on continuously developing new products to meet the market's requirements.
Our main products are NMRV series worm reducers, WP series worm gear speed reducers, JZQ series gear reducers, YH series helical gear motors, JZT series gear reducers, WPT series screw jack etc.
Our products are used widely in many industries, such as ceramics and glass production, food processing (e.g rice mills), beverage packing and production, environmental protection, metallurgy, chemical conveyors, cranes, tobacco light industry, various packaging, printing, woodworking, textile industries and so on.
At present, YINGYI owns 25,000 m2 workshop and more than 150 sets of equipment for processing and detection, including a set of world-class pieces of equipment imported specially from Japan and Germany. In total we have an annual production capacity of 150,000 sets of reducers. We have achieved an ISO 9001:2008 Certificate.
Through the more than 20 years of our development, YINGYI has become the main gear reducer supplier in southern China. Our products have also been exported to Europe, South America, Taiwan, Southeast Asia, the Middle East and South America. We receive new orders and serve our customers on a constant and daily basis, and our company is expanding rapidly as a result. With a progressive and optimistic outlook,
YINGYI will insist on ceaseless innovation and the persistent development of our enterprise, so as to continually satisfy our worldwide customers' high requirements and expectations of product performance. With this aspiration firmly in mind, we shall lead the new global movement towards innovative technical development in the reducer industry. ...