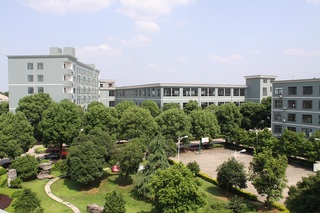 Winking--the famous specialized resin abrasive tool manufacturer, one of the most influential companies in Asia.
Because of 30 years of manufacturing experience, we create unique competitiveness. Sharp! Accurate! Durable!-- the standard of our products.
Nothing is left chance, we pay 100% attention to quality. The product quality must be controlled from the source, the raw material must be selected strictly. The realization to maximize the value is not only by advanced environmental control, but also by the most rigorous attitude to every procedure. The international advanced production technology and equipment can make sure that there is no mistake in manufacturing process.
We are proud of WINKING, not only the production technology, but also each batch of products will be taken quality test to insure perfection, we never neglect any tiny piece. The product can be signed made in WINKING only after passing strict tests, such as safety tests, work efficiency test, quality tests etc. The perfect test method gives us confidence in keeping our best quality consistently.
Winking never takes quality test easy. Before packing, each piece of products must pass the strict screening. Only with the absolute quality, the product could leave our workshop. The more attention paid for the test of product, the safer you can feel when you use.
We can see WINKING cover every corner of the world, in China, such as Beijing- Shanghai- Guangdong- Fujian- Shandong and so on. There are 31 agents bringing you good products and convenient services, in Germany, Poland, America, Singapore, Austria, the United Arab Emirates etc, our products are being used in over 90 countries.
We will be your friend with honesty, try our best to be your best manufacturer with trust, to be a global optimum partner of construction.
...