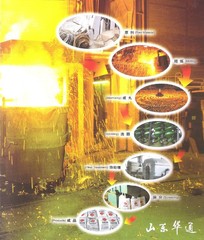 Shandong Huatong Steel Abrasives Co., Ltd. is located in Zouping County, Shandong Province. We are a leading manufacturer of abrasive products in China.
We offer:
1) Steel shots: S930, S780, S660, S550, S460, S390, S330, S280, S230, S170, S130, S110 and S70.
2) Steel grits: G12, G14, G16, G18, G25, G40, G50, G80, G100 and G120.
3) Cut steel wire shots.
Our company supplies quality steel abrasives for ships, automobiles, railway vehicles, containers, steel/cast components and granite manufacturers. Keeping innovation is our pursuit and making excellent products is our policy. Our products are now being exported to more than 10 countries in Asia, Europe, America and the Middle East.
We will forever offer top quality and excellent services to all customers.
...