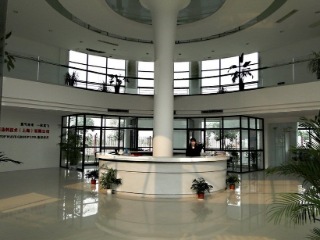 Donglai Coating Technology (Shanghai) Co., Ltd. belongs to Top Wave Group Ltd (from Europe). As the No.1 of China local car refinishing paint manufacturer, we specialize in production and service of car refinishing paint, industrial paint and fluorocarbon paint.
Donglai owns top laboratories in both Europe and Asia, a production base in Shanghai, China, and has built a sales network that includes nearly 1,000 distribution outlets and service centers around the world.
As one of the most important suppliers of high quality refinishing paint in China, the most trusted supplier of aftermarket products and services, and a business partner of many automobile groups. Donglai has maintained the leading position in this industry for a long time and is growing at a speed of 50% annually.
Donglai now has about 800 employees, including Dr. Willem Klinkenberg, our CTO. A member of the Europe Technical Committee for Car Refinishing, Dr. Klinkenberg worked in the technology departments of Akzo and Debeer for 40 years.
Widely trusted, we have received approval from many carmakers, and have been providing genuine refinishing paint for such famous auto companies as Nissan, PSA (Peugeot & Citroen), Geely (which acquired Volvo in 2010) and some other famous carmakers and brands in China.
Donglai's quality and strength has been proved by countless application cases in automobiles, construction projects and industrial products. Donglai is continuing its effort to provide better and better products and services for customers around the world. ...