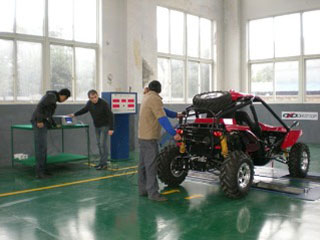 NINGBO HARRISON VEHICLE CO LTD is a french capital factory directed by a french manager ,established in china
We are a modern company specializing in the research, development and manufacture of motor bikes, scooters, ATVs and buggies.
We mainly export our products to Europe, the United States, and Australia. The products which are under our mark OXOBIKE .(www.oxobike.fr) are recognized to be the products of innovative technical projections and very good quality. Our products are elsewhere often copied
We also offer rigorous and dynamic after-sales services. Technology, innovation, quality and rigor are our assets which make our company to be a reactive company.
Our goal is to satisfy our customers as well as possible. Please contact us now if you are interested in cooperating with us. ...