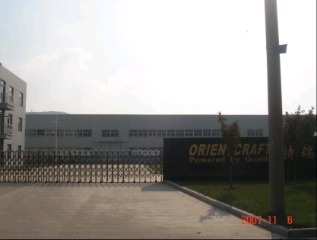 Orientcraft abrasives was founded in 1984 in order to manufacture abrasives materials and tools. Since its origin, Orientcraft has constantly improved its broad range of top quality products which are today widely used in the industry.
A key aim of Orientcraft has always been to develop the most modern production techniques enabling the company to offer a top quality service to its customers. The manufacture of a broad range of abrasives materials, coated abrasive with paper, cloth and fibre backings together with reinforced cutting and grinding disc and sharpening stone products has enabled Orientcraft to maintain its high standing in the world market place.
Orientcraft offers an unrivaled package for you and your customers.
OEM orders and buyer's labels are welcome.
Our daily goals are quality, service, expertise, support and satisfaction of our customers.
Orientcraft products: the reliable choice ...