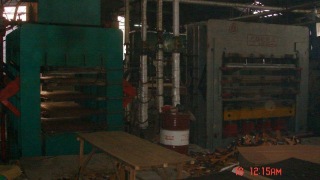 Our company specializes in producing and selling melamine door skin, veneered door skin, and white primer door skins, etc. Please have a look at our website: www.brotherdoors.com and you'll find our products on our website. We can produce all kinds of door skins according to our customers' drawings or photos. You are welcome to visit our factory anytime! Joint venture cooperation is welcome. If so, we can work with each other very well, which will benefit both of us. My skype is brotherdoors and my yahoo ID is brotherdoors
We look forward to your early reply and assure you of our fullest cooperation at all times to our mutual benefit!
Jinhua Brother Doors Industrial Co., Ltd.
Tel: 86-579-82193337
Mobile: 86-13957964306
Fax: 86-579-82180065
Address: Xin'an Village, Duohu Town, Jinhua City, Zhejiang Province. China
Website: www.brotherdoors.com ...