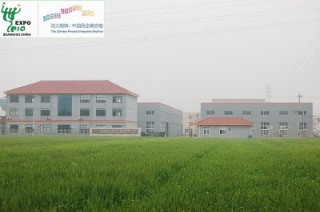 Zhangjiagang Golden Far East Machinery Co., Ltd. is a specialized plastic machinery enterprise in China. We are located in Zhangjiagang City, Jiangsu Province. We are near from Shanghai City.
Our company has a first-class development and design system and boasts experienced technical personnel. We mainly produce double screw rod extruding machines, HDPE silicon core tubes, PP-R tubes and PVC pipe production lines, PVC wide door plate extrusion lines, perforated pipes and multiple-unit tubes complete set production lines and plastic squeeze out double barrels.
We can also supply tubing production lines, mold double barrel auxiliary engines, mold four auxiliary engines, breakers, hybrid machines and each kind of auxiliary engine.
Our products feature remarkable performance and excellent services. We adopt internationally advanced technology. Our products have a big market at home and abroad. Our company unceasingly provides high-quality equipment and comprehensive technical support.
We welcome longstanding and perspective customers. Please feel free to contact us for cooperation. We also welcome you to visit our company at any time! ...